Reading Time:
2
minutes
Ground clearance is important for sports utility vehicles (SUVs) like the Mazda CX-5 that may have to navigate rough roads and uneven terrain. The 2022 Mazda CX-5's ground clearance is 7.5 inches (19.05 centimeters). This value holds true for all eight trims, which range from Base to Turbo Signature.
Interestingly, Mazda CX-5 ground clearance values used to be higher. When it first came out in 2013, the earliest CX-5 boasted 8.5 in (21.59 cm). Mazda reduced the ground clearance of the 2017 model year to 7.5 in, a standard that carried on to the currently available 2022 CX-5 and will probably be seen in the upcoming 2023 CX-5.
What Is Ground Clearance?
The term refers to the gap between the vehicle body/chassis' lower end and the ground. Ground clearance sets the vehicle's lowermost part in comparison to the road surface.
When determining ground clearance, the drive axle often sees use as the reference point for the measurement because of the part's location and importance. The drive axle sits fairly low and is a critical part of the transmission.
Manufacturers usually use an unladen vehicle when measuring the ground clearance. Needless to say, the actual ground clearance will drop when you operate your machine. Even if you don't carry any passengers or cargo aboard it, your weight will slightly lower the vehicle's chassis. If you overload your vehicle, its ground clearance might become too low to safely cross uneven ground surfaces.
A vehicle's body type will usually determine its ground clearance. Cars usually have low ground clearance values because their chassis sits closer to the road surface for improved stability and aerodynamic performance. Meanwhile, SUVs and trucks that are designed to go off-road will have higher ground clearance to handle uneven surfaces.
Why Is Your Mazda CX-5's Ground Clearance Important?
Ground clearance affects your vehicle's driving characteristics in several ways. It determines the maximum height or depth of an obstacle that you can safely drive over or across. It also affects road handling, with taller vehicles generally having less stability.
The 2022 Mazda CX-5 ground clearance of 7.5 inches will suffice for most rough roads and light off-road trips. However, it will not suffice for the harsh terrain, large holes, or deep bodies of water that you might encounter on more hardcore off-road jaunts. CX-5 model years produced before 2017 are better equipped to go off-roading because of their higher 8.5 inches in ground clearance.
There are several ways to change your 2022 Mazda CX-5's ground clearance, but we recommend consulting with a mechanic before doing anything to your vehicle. Keep in mind your Mazda CX-5 was designed to perform with a certain ground clearance in mind.
Any information provided on this Website is for informational purposes only and is not intended to replace consultation with a professional mechanic. The accuracy and timeliness of the information may change from the time of publication.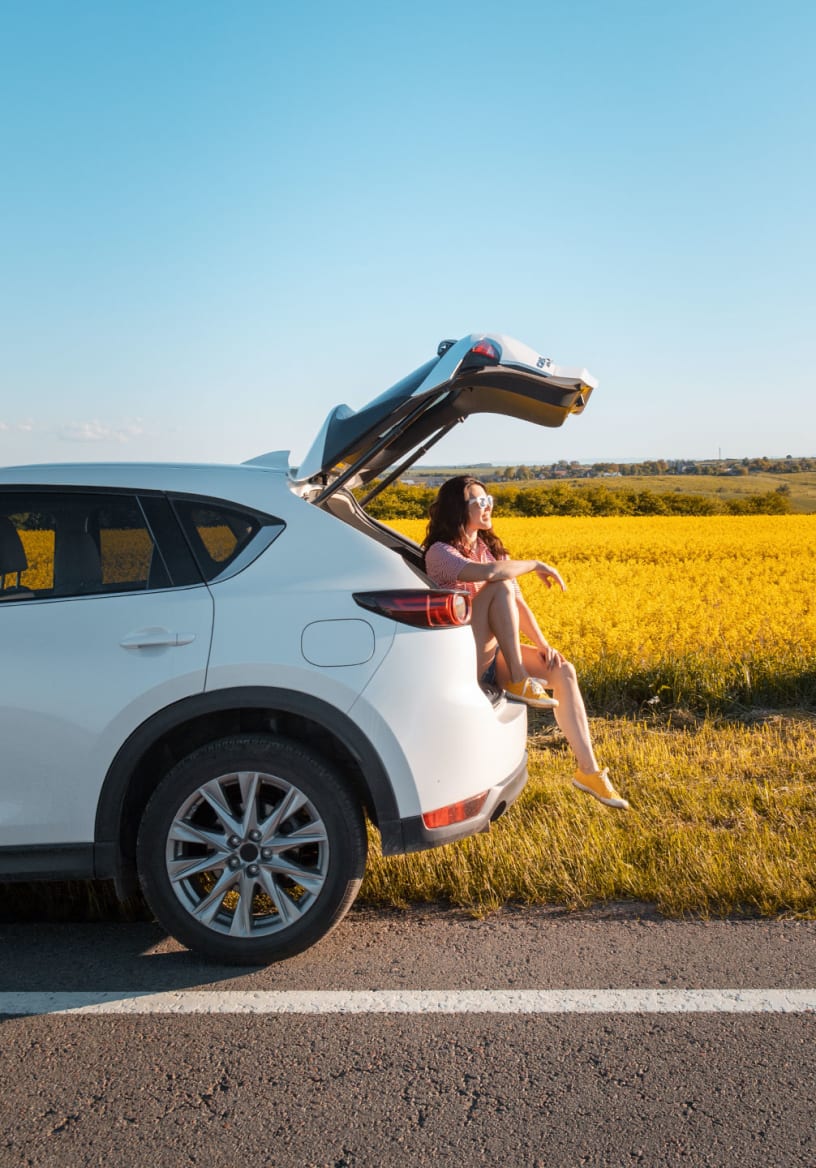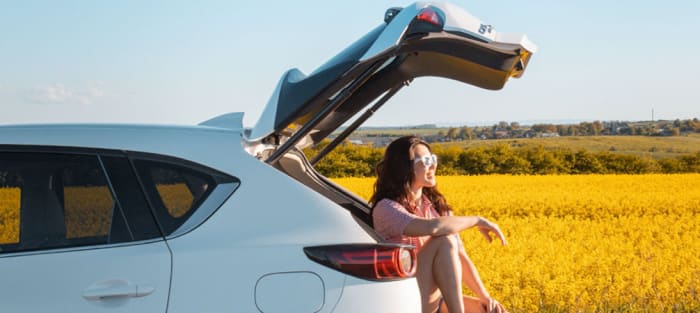 Get Premium Automotive Content
Guides & features that can help you extend the service life of your car delivered straight to your inbox.
Thank you for signing up.
Your coupon is on its way to your inbox.