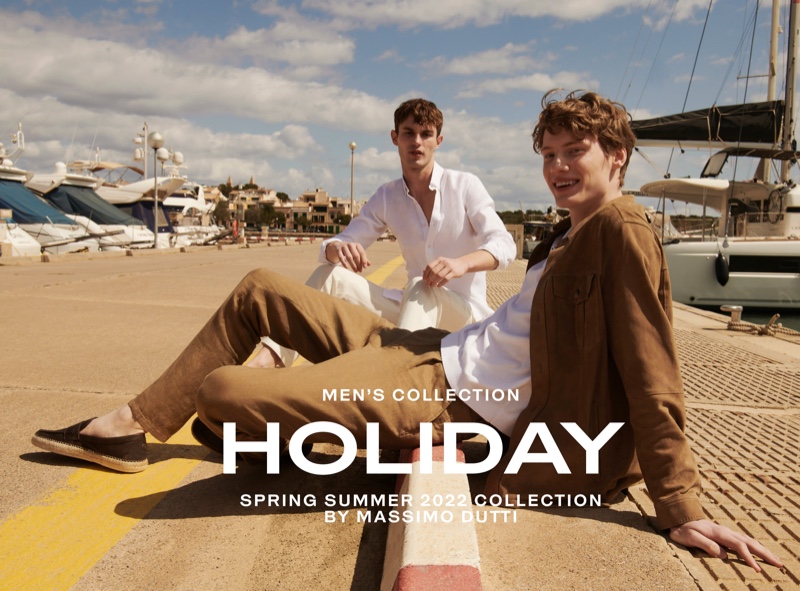 While on "Holiday," Kit Butler and Braien Vaiksaar continue their style adventure with Massimo Dutti. The models represent the brand's refined menswear, which combines functionality and style. Massimo Dutti's emphasis on breathable linen for the season is crucial for this concept.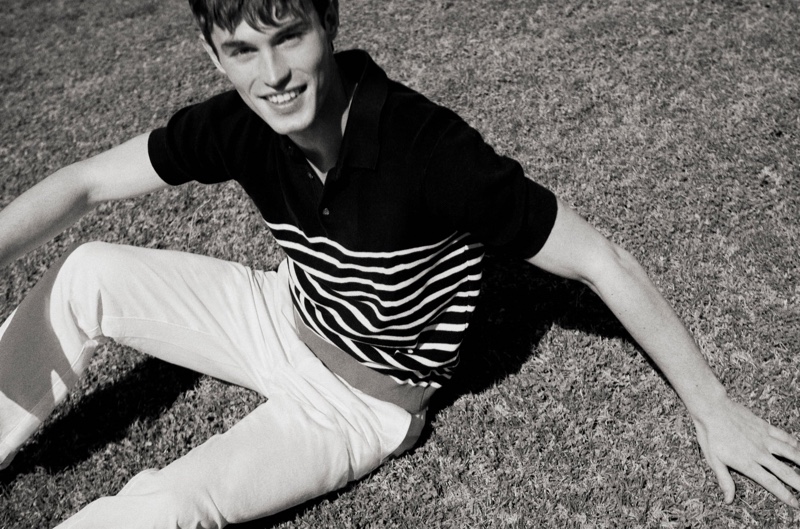 Massimo Dutti invites Quentin De Briey to capture the season's spirit on "Holiday." De Briey photographs Kit Butler and Braien Vaiksaar on the coast in tranquil neutrals from the Spanish label. Kit and Braien dress casually in linen shirts and relaxed polos.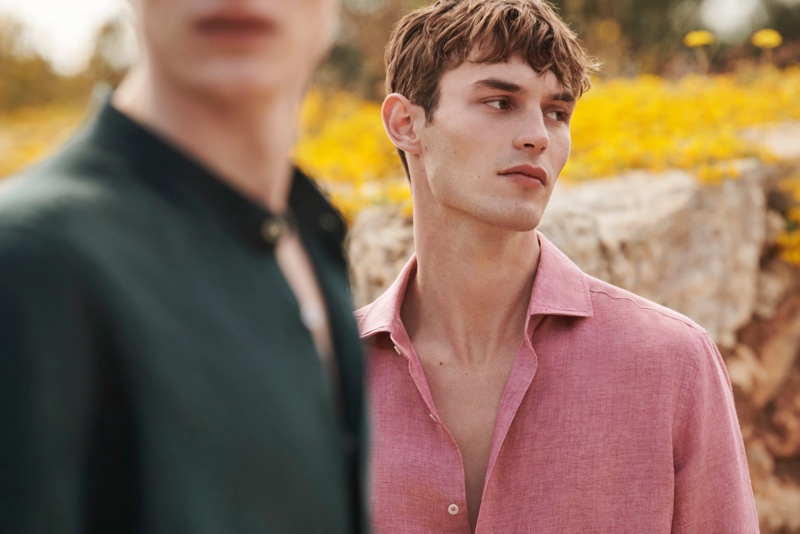 Massimo Dutti's sophisticated excursion also includes tailoring. Linen suits look great with elegant shorts and button-down shirts. Massimo Dutti's refined wardrobe proposal is complete with slip-on shoes and espadrilles.