When Preethi moved to Bangalore in southern India 10 years ago after being kicked out of her family home for being transgender, she hoped for a better future.
But 38-year-old Preethi, who only uses her first name, could not get consistent work. For most of the decade, her main way of making money was begging on the city's streets, making her susceptible to abuse and violent crime. "I just didn't want that kind of life any more," she recalls.
Then in March last year, she got a chance to turn things around. She got the keys to her very own electric rickshaw, using it to make a living by transporting passengers around Bangalore's clogged roads. She is now one of millions of electric vehicle owners in India, but one of very few to have received an EV through a charitable donation.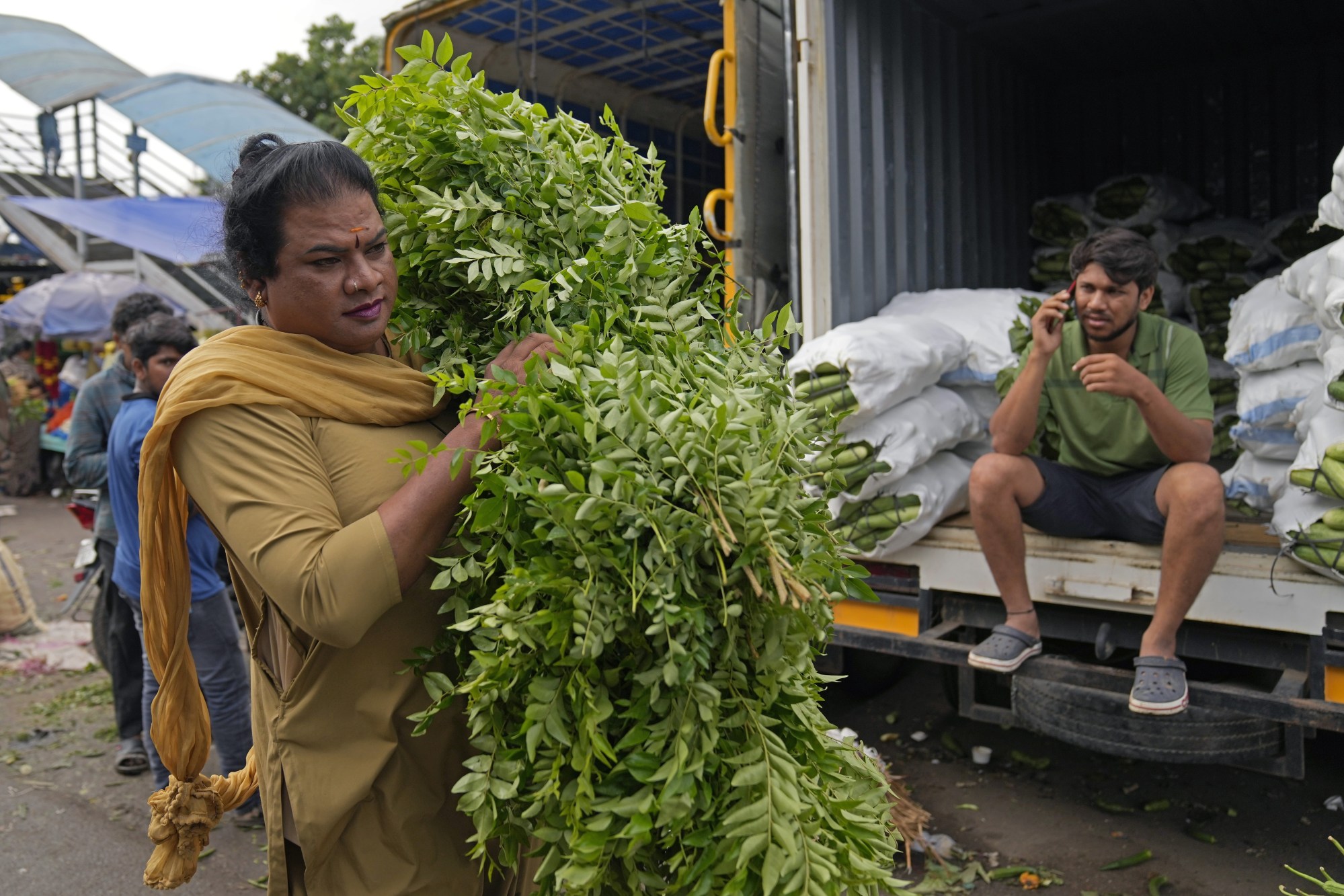 Preethi can be seen as a success story as India attempts to slash planet-warming emissions in a way that benefits people across economic backgrounds, known as a "just transition". Electric vehicles sales are skyrocketing, and experts say it's crucial that everyone benefits from these big moves toward clean energy. While EV donations are rare, analysts say electric vehicle companies and government programmes can also lift those with lower incomes, through training, jobs and affordable transport.
The charity that donated Preethi's EV, Shishu Mandir, received donations to give a number of smaller electric vehicles to women and nonbinary people to use as a ride-hailing service.
The organisation asked Preethi if she would be interested and when she said she was, the team provided her training, got her the licence and registered the electric rickshaw in her name.
"We wanted this programme to have the twin benefits of reducing pollution while also empowering women and transgender people," said C Anand, the organisation's secretary.
'Strangers in eyes of law': same-sex marriage fight goes to Supreme Court
Since March last year, the charity has donated 17 electric rickshaws and is preparing to donate five more within the next two months, as well as providing training and licences to the people offered them.
"Upskilling of local communities to make them eligible for the jobs clean energy offers is crucial" for a just transition, said NC Thirumalai, sector head, strategic studies at the Bangalore-based think tank Center for Study of Science, Technology and Policy.
He said federal job training plans, such as the Skill India programme, can be pivoted to ready workers for clean energy jobs. People across the auto industry for example – from manufacturers to mechanics – have to be retrained. "If we don't do this, we risk leaving many millions behind," he said.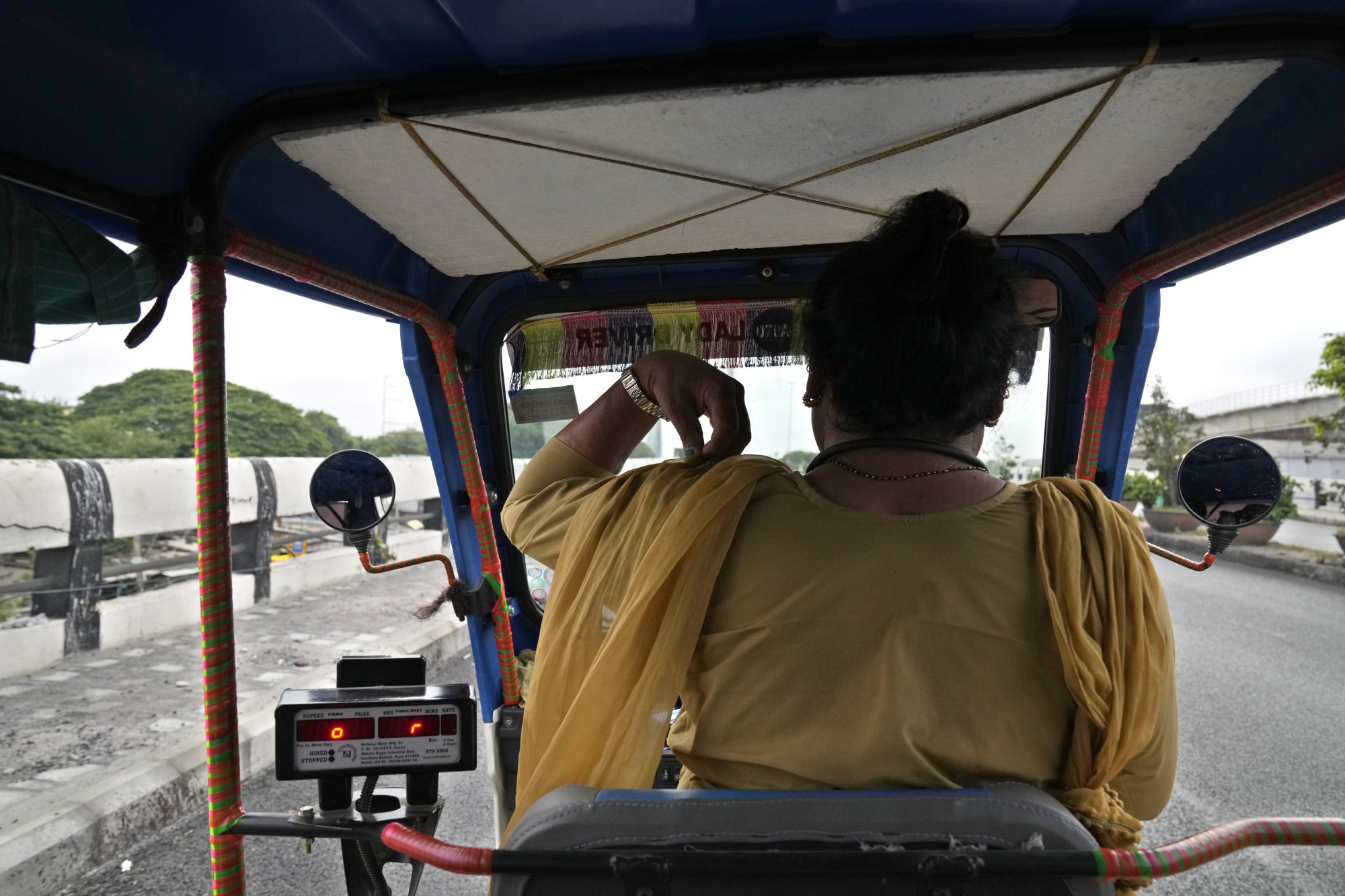 After Preethi completed her training, starting work brought a mix of fear and excitement. Those worries soon subsided after some positive initial experiences.
"I don't remember much about the customers but the first few I ferried were all supportive," said Preethi, adding that many of the customers said they were happy to see a trans person driving the electric rickshaw. She did have a few bad experiences, but said she "learned how to deal with these kind of men".
Sticking with it paid off: Her new job means she can afford her own home, pay off debt and save every month for the first time in her life. Her customers benefit too, she said.
"I have regular customers who range from vegetable vendors to mothers in my neighbourhood who prefer to send their daughters to schools and colleges with me," said Preethi.
She now earns up to 2,000 rupees (US$24) a day and has small overhead costs since she does not have to pay for gas and there is little maintenance. One charge lets her ride for more than 90 kilometres (56 miles), she said.
But "more than money, it is about the respect I get in society now", Preethi said. "I am my own master. Work is hard but it provides steady returns."
Helena Christina, 35, who lives in Bangalore and is the sole breadwinner for a family of nine, also received an EV through a donation from Shishu Mandir. She fled an abusive marriage, and though she found some work cleaning people's homes, she could not earn enough to support her large family.
Christina said the electric rickshaw is the only thing standing between her family and extreme poverty. "I work more than 10 hours every day but I don't mind since my children, parents and extended family depend on me," she said.
In India, using a public toilet is a 'traumatic experience' for trans people
Experts say charities play a very small role in a just transition, and Preethi's and Christina's experiences need to be replicated by large corporations and government programmes.
"Everyone needs to be on board for the clean energy transition to benefit all Indians," said Thirumalai. While India's federal government programmes and subsidies are playing a role in making EVs affordable, "the private sector can definitely do more, so the benefit of the transition is more wide-reaching."
He suggested companies invest in training for people living near their EV factories so they can be employed, and for firms to price EVs competitively so they are affordable to more people.
Preethi said she wants to see more people take up electric vehicles, particularly other transgender women. Meanwhile, she hopes to be able to buy a larger electric vehicle in the future from the income earned driving her rickshaw.
"I want to eventually buy an electric car and drive it as a taxi," she said. "That's my next goal."