[ad_1]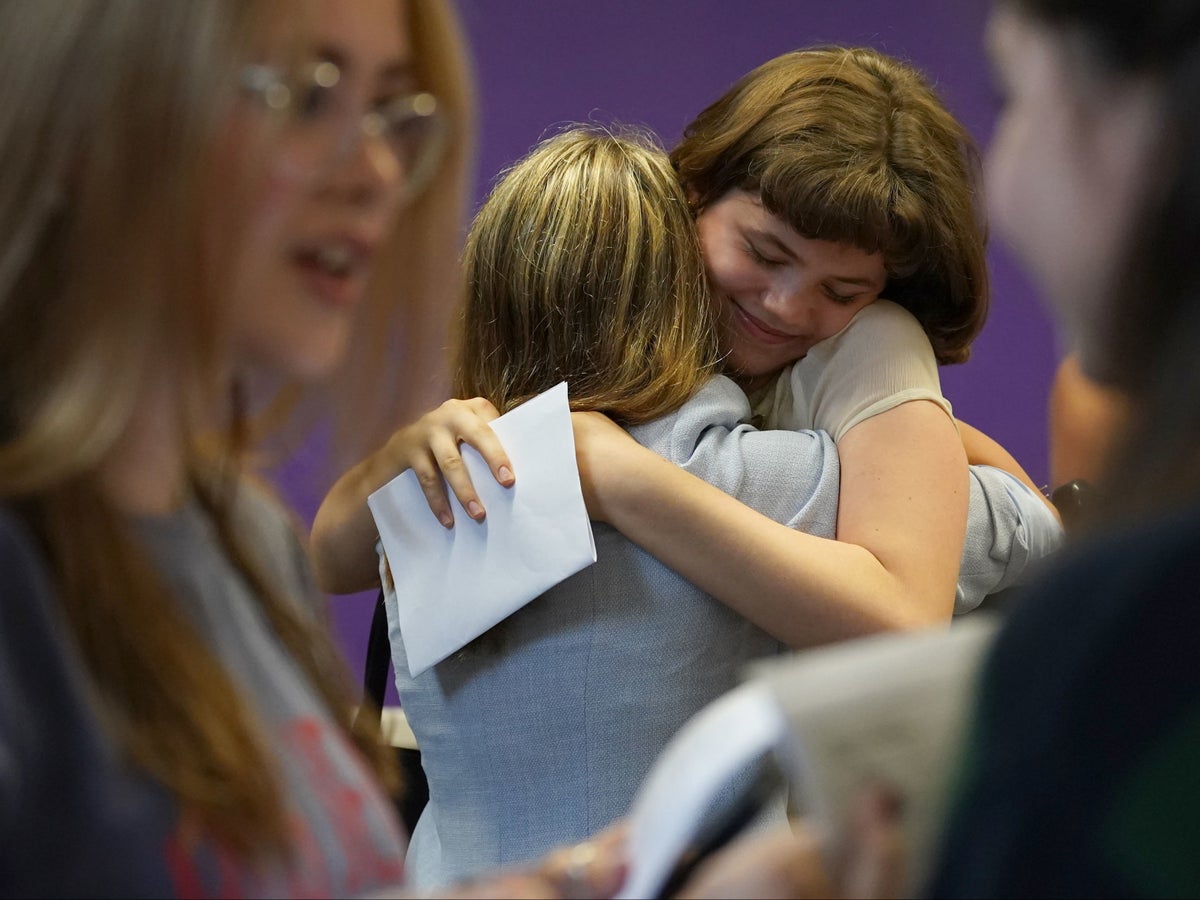 GCSE grades have fallen from an all-time high during the Covid pandemic as efforts to curb grade inflation kicked into force.
Hundreds of thousands of students in England, Wales and Northern Ireland picked up their results on Thursday in the first year of exams since the Covid pandemic hit.
Both the overall pass rate and proportion of top grades have dropped this year, according to official figures.
Around 73 per cent of GCSE entries received a 4/C, which is considered a pass. This was down from a record 77 per cent last year, when grades were awarded by teachers instead.
Meanwhile, 26.3 per cent of GCSEs were given the top grades of 7/A or above this year compared to 28.9 per cent – another all-time high – in 2021.
This was expected as part of staggered efforts to crack down on grade inflation.
Marks were still higher than before the Covid pandemic – when the pass rate was 67.3 per cent and top grades stood at 20.8 per cent – in recognition of disruption experienced.
Will Quince, an education minister, said it was "very much part of the plan" for GCSE grades this year to be lower than 2020 and 2021 on the morning of results day.
Geoff Barton from the Association of School and College Leaders congratulate students who received their GCSE today, as well as those receiving vocational and technical qualifications.
"They deserve great credit for all they have achieved in the most difficult circumstances imaginable – a global pandemic which has caused wave after wave of disruption to the education system over the past two years," he said.
The union leader said the fact grades were "generally lower" compared to last year "has nothing to do with the performance of pupils" but instead the decision of government and regulator Ofqual to crack down on grade inflation.
More follows…
[ad_2]

Source link