[ad_1]

Reading Time:
5
minutes
Car window accessories like a windshield sun shade can help protect your vehicle's interior and your eyes from the potentially adverse effects of intense sunlight. They can make getting into your car more comfortable even after you leave it parked under the sun for a long time. Some car window accessories like side window deflectors can help keep the windows themselves clear, while others allow you to have more privacy inside your vehicle.
Recommended Car Window Accessories for your Ride
Side Window Deflectors
Also known as vent shields, rain guards or window visors, side window deflectors allow you to slightly open your windows to allow fresh air in while keeping rain, snow, and sleet out. These accessories are typically mounted above the door frame and also serve as additional protection to prevent sand and other particles from entering your car windows.
Side window deflectors are typically installed using heavy-duty automotive adhesive tape, so putting them on your vehicle should be a cinch.
Benefits of Using Side Window Deflectors
Reduce wind noise – Window deflectors minimize the noise brought about by the wind when driving with the windows down, making for a more pleasant driving experience.
Get good ventilation even with windows rolled down – Sometimes, you may want to drive with open windows. Having side window deflectors allows you to receive good ventilation despite not having the air conditioner on. Deflectors change the flow of air and water surrounding your vehicle, maximizing ventilation inside the vehicle.
Prevent dirt buildup on your car windows – Side window deflectors prevent dirt and other contaminants from building up on your car windows, so you can drive with windows that are free from any obstruction. It also prevents your side windows from getting wet during the rain, allowing you to get a clearer view of the road.
Car Window Shades
Too much heat from the sun can damage the interior of your car. Dashboards in some vehicles have been known to crack after continuous exposure to intense sunlight. If you want additional protection from the sun especially during summer when temperatures are high, you may want to consider using car window shades. These accessories can be used on all the windows surrounding the vehicle to reduce the heat that is absorbed inside. Here's a rundown of the benefits of using window shades, which are also known as car sun shades:
Benefits of Using Window Shades
Reduce temperature inside the car – As mentioned, window shades minimize the heat absorbed inside the car, helping regulate cabin temperature. If you tend to leave your car outside under the sun for a relatively long period of time, these accessories could help the interior stay cool for when you're ready to drive. If you're tired of getting back to a scorching hot steering wheel, window shades could help prevent this unpleasant experience from happening.
Keep the electronics inside your car in tip-top shape – The heat of the sun can damage electronics inside your vehicle. Car sun shades can help extend the life of your car's electronic devices, so you can enjoy using them much longer.
Make your car interior last longer – Window shades help prolong the life of your vehicle's interior as they shield the upholstery and dashboard cover from the sun's heat. Your interior can look fresh for a longer period of time and you can save on repair or replacement costs.
Side Window Louvers
Side window louvers are a series of slats mounted on the rear window or the quarter window of a car. Window louvers are more often used on sports cars such as the Ford Mustang, Datsun 260Z, and Honda Civic SI. While they are mostly installed for aesthetic purposes, they also serve to minimize glare when driving, among other things.
There are two types of louvers: rear window and quarter window. The former covers the entire area of the rear window while the latter covers only a portion. It goes without saying that quarter window louvers are also more discreet than rear window louvers. Here are the benefits of using louvers:
Benefits of Using Side-window Louvers
Reduce glare – Window louvers can help shield your car against sunlight. Due to their special design and construction, you'll be able to comfortably look through your window despite intense sunlight.
They can help make your car interior cool and comfortable – Just like car sun shades, window louvers also help prevent the seats of your vehicles from getting hot due to sun exposure. A cool steering wheel and seats could make for a more comfortable driving experience.
Window Tint
Window tint is one of the most commonly used car window accessories. Also known as window film, window tint blocks off sun rays, helping reduce glare. Window tint comes in several varieties, including dyed, metalized, hybrid, carbon, crystalline, and ceramic.
Disclaimer: Some states prohibit the use of window tint on cars, so check your local laws before tinting your windows.
Benefits of Using Window Tint
Using a window tint comes with several benefits, such as:
Reduce eye fatigue – Your eyes can get tired from trying to see through intense sunlight while on long drives. Window tint helps regulate the amount of sunlight that reaches your eyes, which makes driving more comfortable and also helps you avoid road accidents. Similarly, window tint can also reduce glare from headlights when you're driving at night.
Extend the life of your car upholstery – As mentioned, window tint helps reduce heat from the sun, so it could help make your leather upholstery last longer.
Window Curtains
Window curtains can come in handy as a temporary means of protecting yourself from the sun. Window curtains also give you privacy if you can't get your car tinted as dark as you want to.
Disclaimer: Some states only allow fitting of curtains on rear side windows of the vehicle so check with your local laws before you proceed with purchase and installation.
Benefits of Using Window Curtains
Shield your interior against harmful UV rays – Depending on the material used, window curtains may or may not provide additional protection from harmful UV rays. Most car curtains are made from polyester. Some are black out or mesh, and some come with built-in UV protection.
Protect yourself and your passengers from glass shards in the case of an accident – While one might argue that the protection they provide is not that much, car window curtains can still provide extra protection just in case your windows shatter for any reason.
Car window accessories may appear to be excessive but installing them is actually a good way to provide additional protection for your interior while enhancing your ride's overall look. Their benefits tend to overlap with each other. Ultimately, it boils down to personal preference and vehicle fitment when choosing the right car window accessory for your application.
Any information provided on this Website is for informational purposes only and is not intended to replace consultation with a professional mechanic. The accuracy and timeliness of the information may change from the time of publication.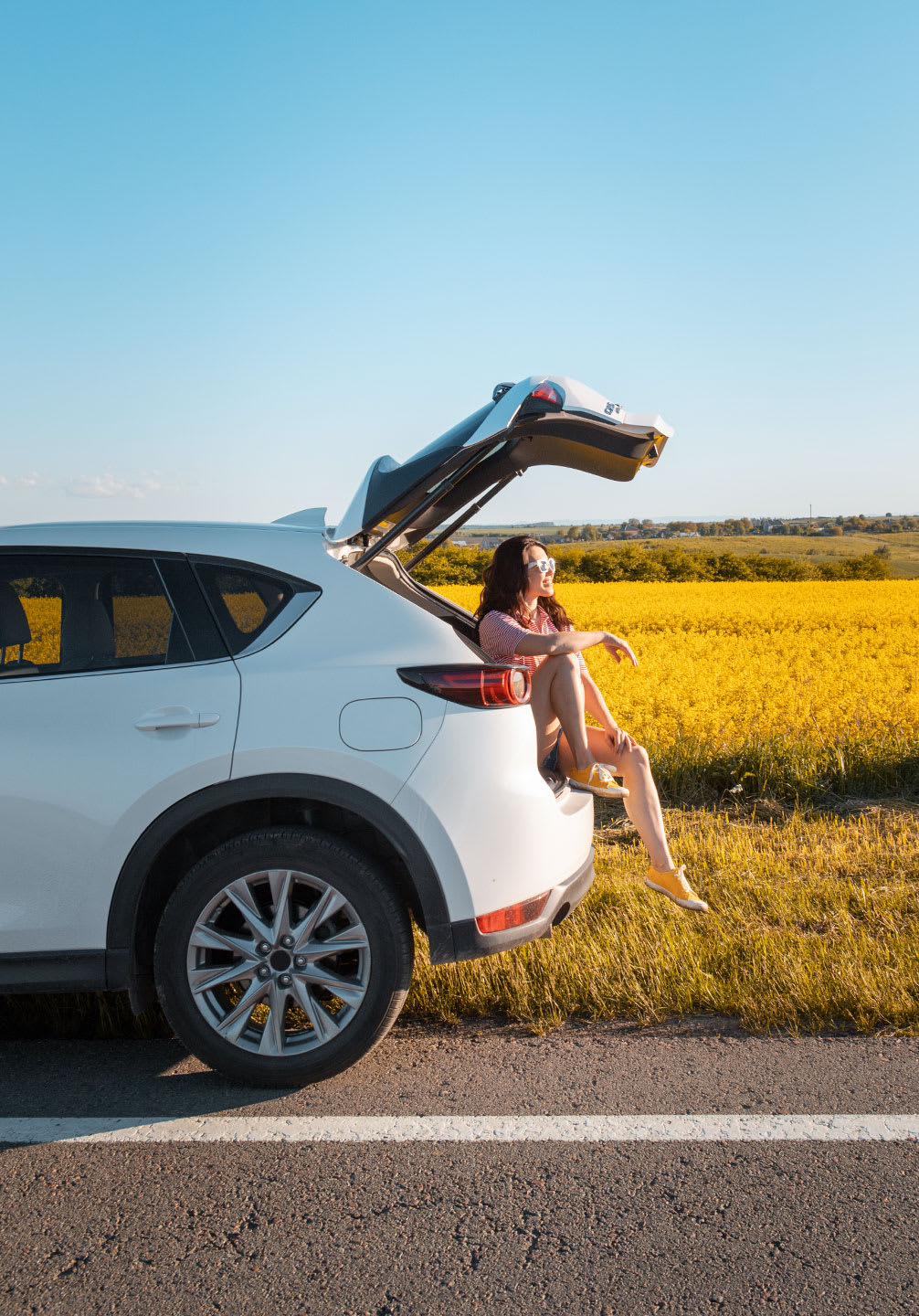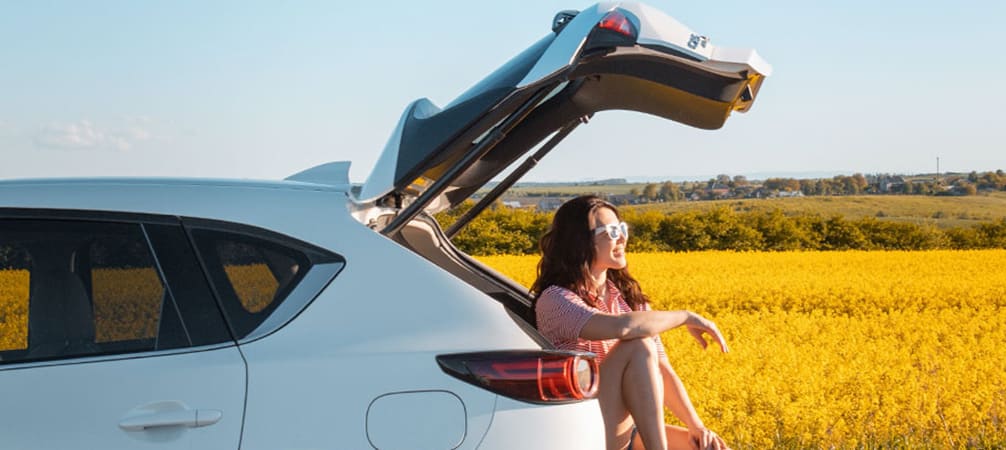 Join our list!

Get access to our exclusive blog content and regular articles + a special 10% coupon awaits on your next parts purchase at CarParts.com
Thank you for signing up.
Your coupon is on its way to your inbox.


[ad_2]

Source link